We offer some of the best rates available.  Let us do a free cost comparison. Call for more information.
Electronic Check Conversion by
Now you can turn checks into guaranteed electronic items right at your cash register. Take checks with almost no risk and much less effort. 

Save up to 70% with Batteries Plus!
Save up to 70% on specially priced items that landscape professionals rely on, including batteries for mowers, equipment, tools & trucks, facility & jobsite lighting, accessories and more.
If you do not have a Batteries Plus Member ID you can create one here: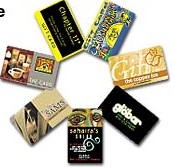 ValueTec Gift Cards Rewards Cards
Those Flashy Little Plastic Cards
They help the national chains sell, process, and track much more prepaid gift business than with their old paper gift certificates. Fortunately, high-quality high-profit gift and loyalty card systems are now available to merchants of any size.
Issue your own gift card. Several programs to choose from without any upfront money.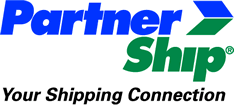 LGDA members save up to 29%* on select FedEx® services, and save at least 70% on LTL freight shipments arranged through PartnerShip® with leading national and regional carriers!
Visit PartnerShip.com/49LGDA for more information and to enroll in the FREE LGDA Shipping Program.
Online Selling Tools and Solutions.
Hosting, Gateway, Shopping Cart & More.
Check out the latest benefit from LGDA. It has never been easier or more economical to get your company on the internet.

Paychex Lifetime Discount
For more information about Paychex, Payroll, and other Paychex products and services, call your dedicated account manager at 800-729-2439 (mention code 5793) or email [email protected]
To receive your 20% lifetime discount call 844-846-7824 and mention code 5793, or click Learn More to fill out the Paychex contact form.
Up to 30% Off Car Rental Services!
Use Lawn & Garden Dealers Association: Code Z865400
Budget offers low-cost rates, reservations, and special coupons, or you can join their Fastbreak Budget's Get In, Get Out, Get GoingSM membership program.

Up to 30% Off Car Rental Services!
Use Lawn & Garden Dealers Association: Code W058800
With special discounts and the highest levels of service there has never been a better reason to rent with Arvis! Low rates are just the beginning. We go the extra mile for you with special offers and personalized, attentive service that will put a smile on your face.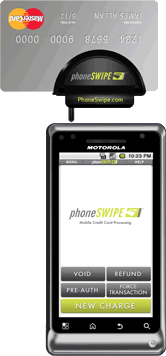 Turn your phone into a Credit Card terminal!
Free card readers and pay as you go.
Let us help you grow your money by helping you spend less.